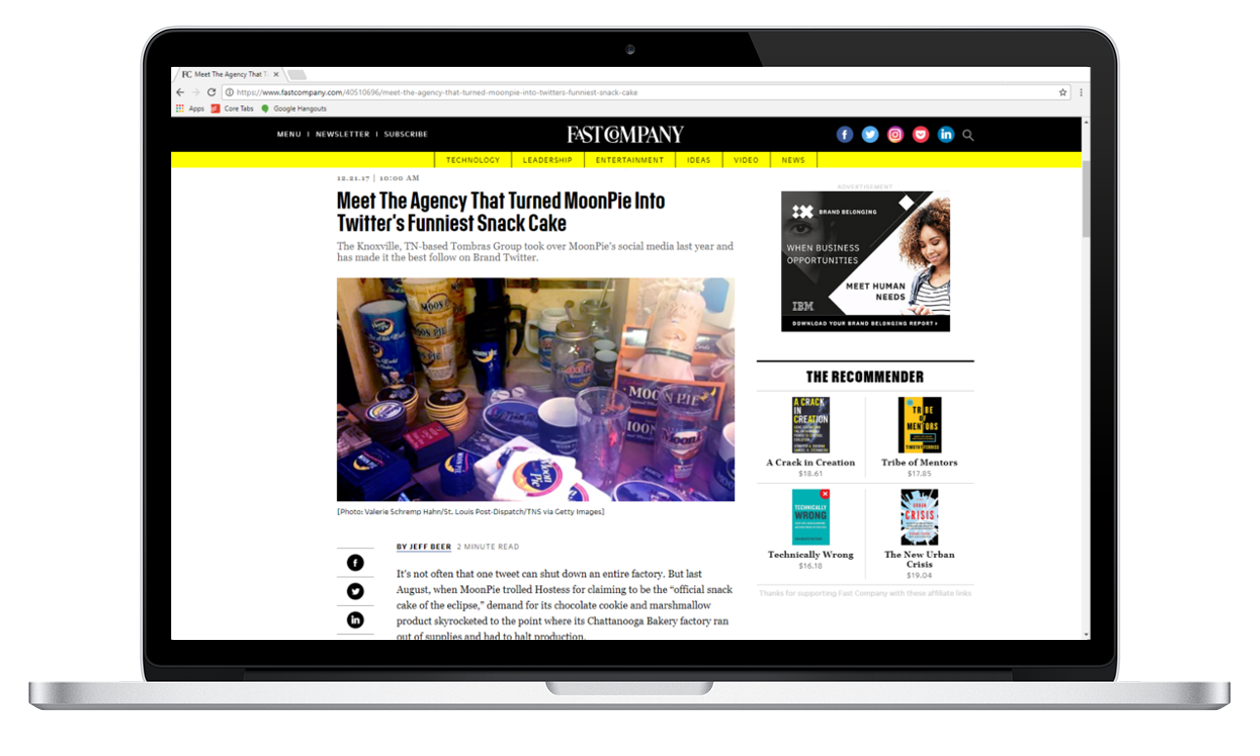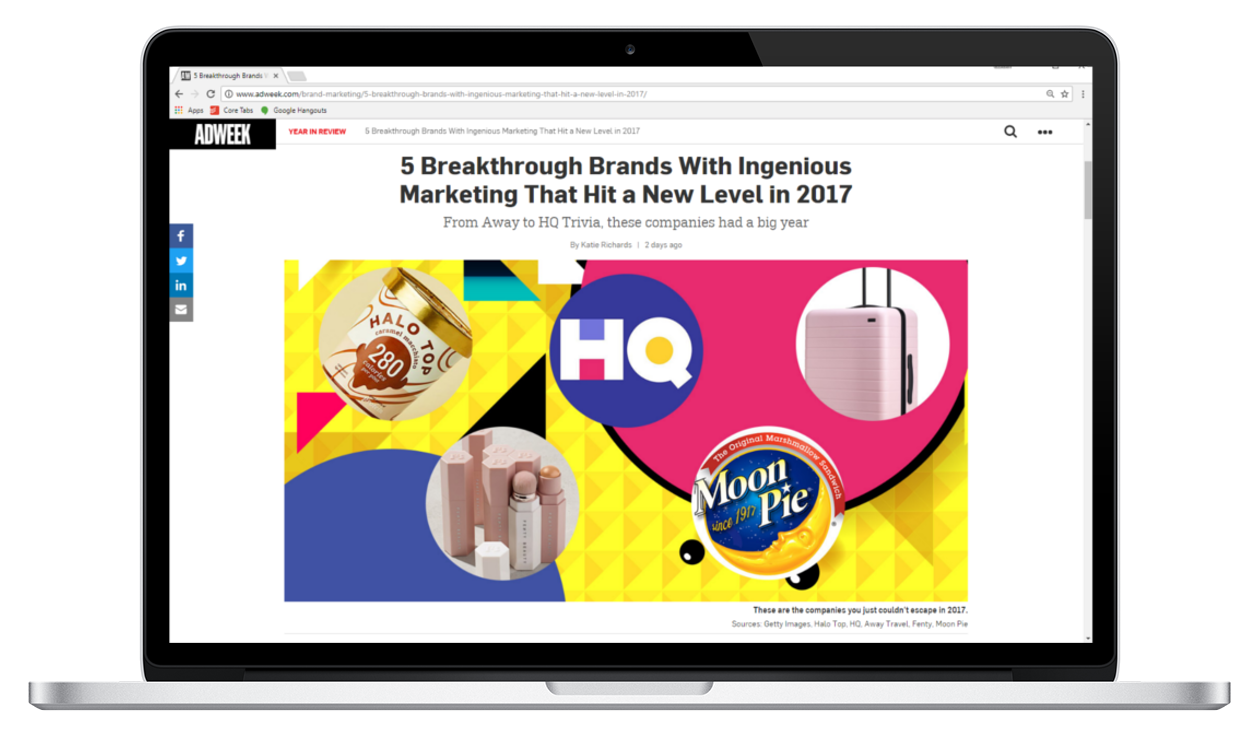 The Knoxville, TN-based Tombras Group took over MoonPie's social media last year and has made it the best follow on Brand Twitter.
It's not often that one tweet can shut down an entire factory. But last August, when MoonPie trolled Hostess for claiming to be the "official snack cake of the eclipse," demand for its chocolate cookie and marshmallow product skyrocketed to the point where its Chattanooga Bakery factory ran out of supplies and had to halt production.
It was the pinnacle of an already impressive run. MoonPie had been building up to the eclipse on social media for the month of August, which helped give the century-old brand its best sales month ever. And as more and more people discover its funny, engaging, zero-effs-giving Twitter voice, it looks like December will once again break that record.