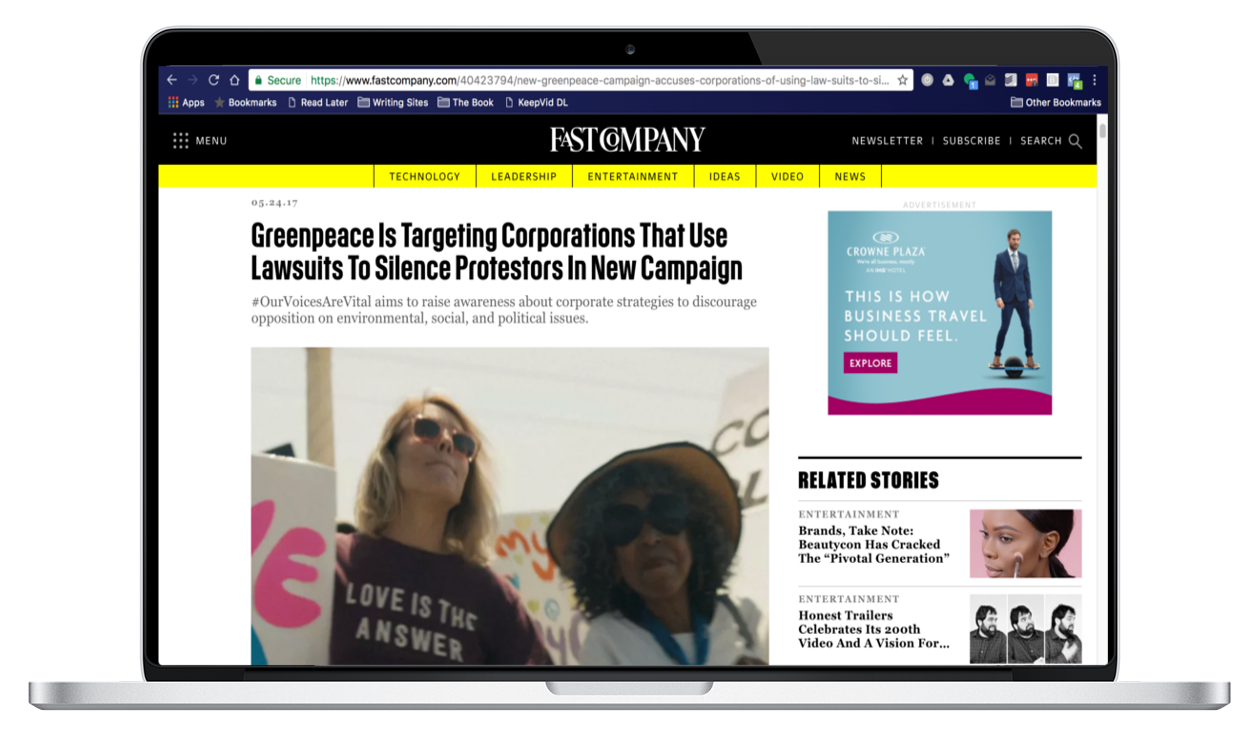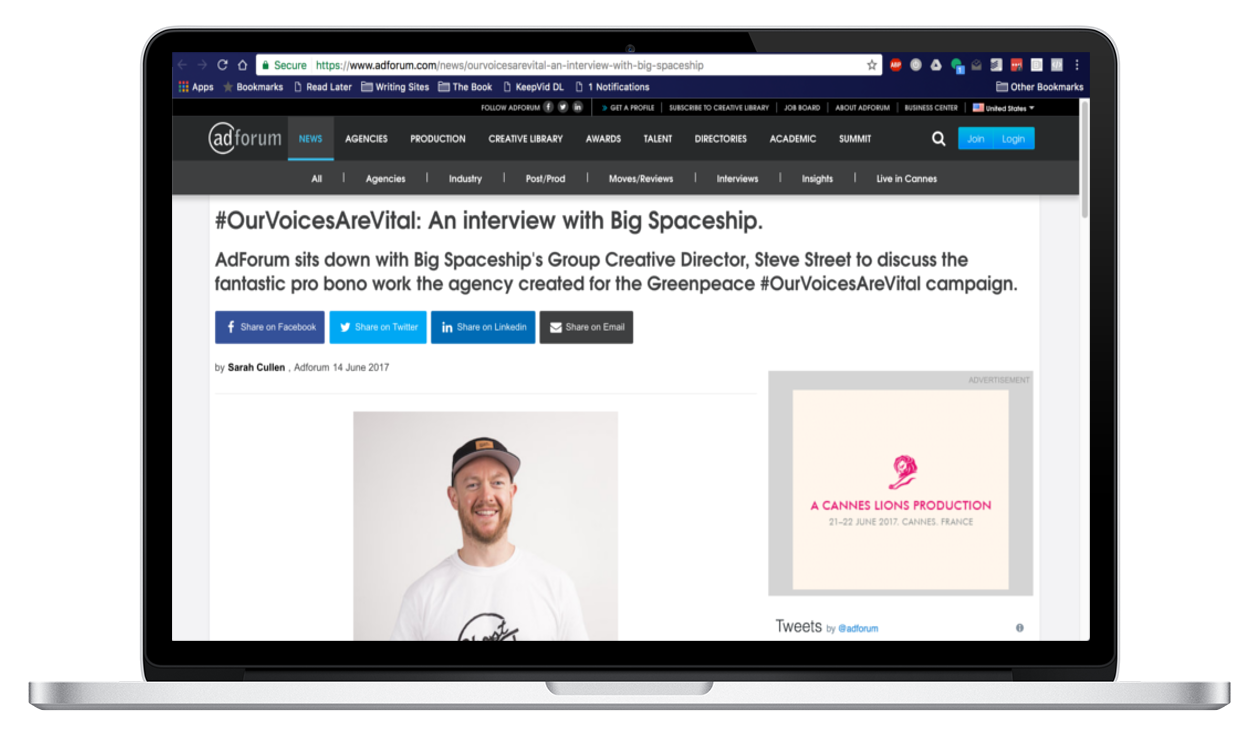 #OurVoicesAreVital aims to raise awareness about corporate strategies to discourage opposition on environmental, social, and political issues.
In May 2016, multinational forestry giant Resolute Forest Products filed a $300 million lawsuit against Greenpeace, in what the environmental group says is part of a larger trend of corporations using legal challenges to deter activists and protest in environmental, social, and political issues.
Now Greenpeace is launching what it calls one of its biggest campaigns of its 46-year history, using its court battles with Resolute as a jumping off point to encourage people to use their voices in order to counter multimillion-dollar corporate PR campaigns.
#OurVoicesAreVital, created with Brooklyn-based agency Big Spaceship, aims to illustrate the power of collective protest, featuring actor Amir Talai (The Circle), artist Jet Martinez, and Free the Nipple founder Lina Esco.