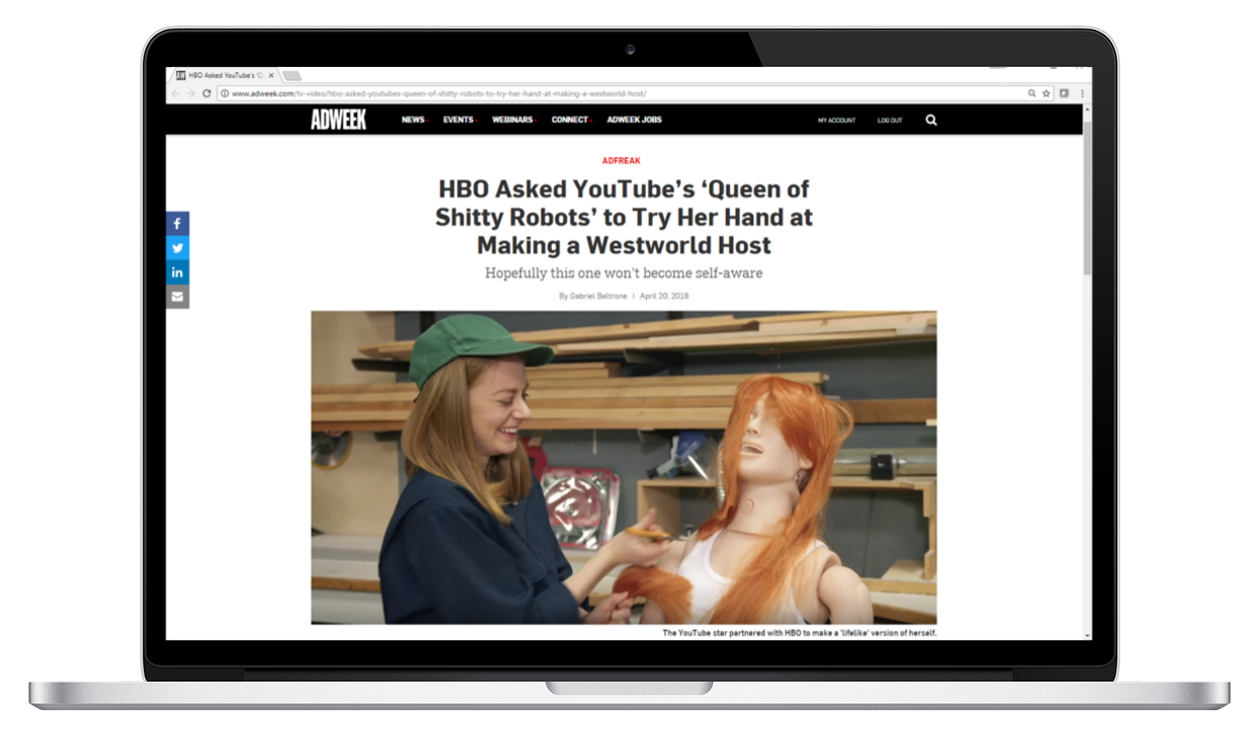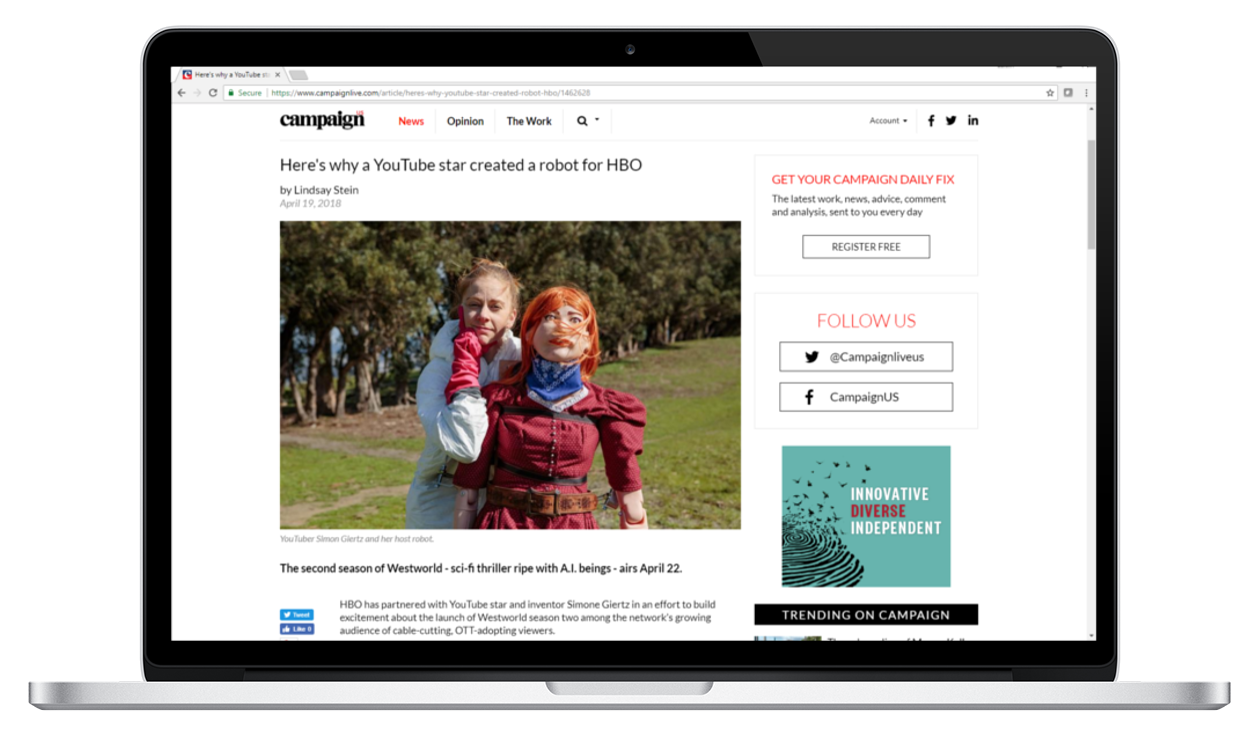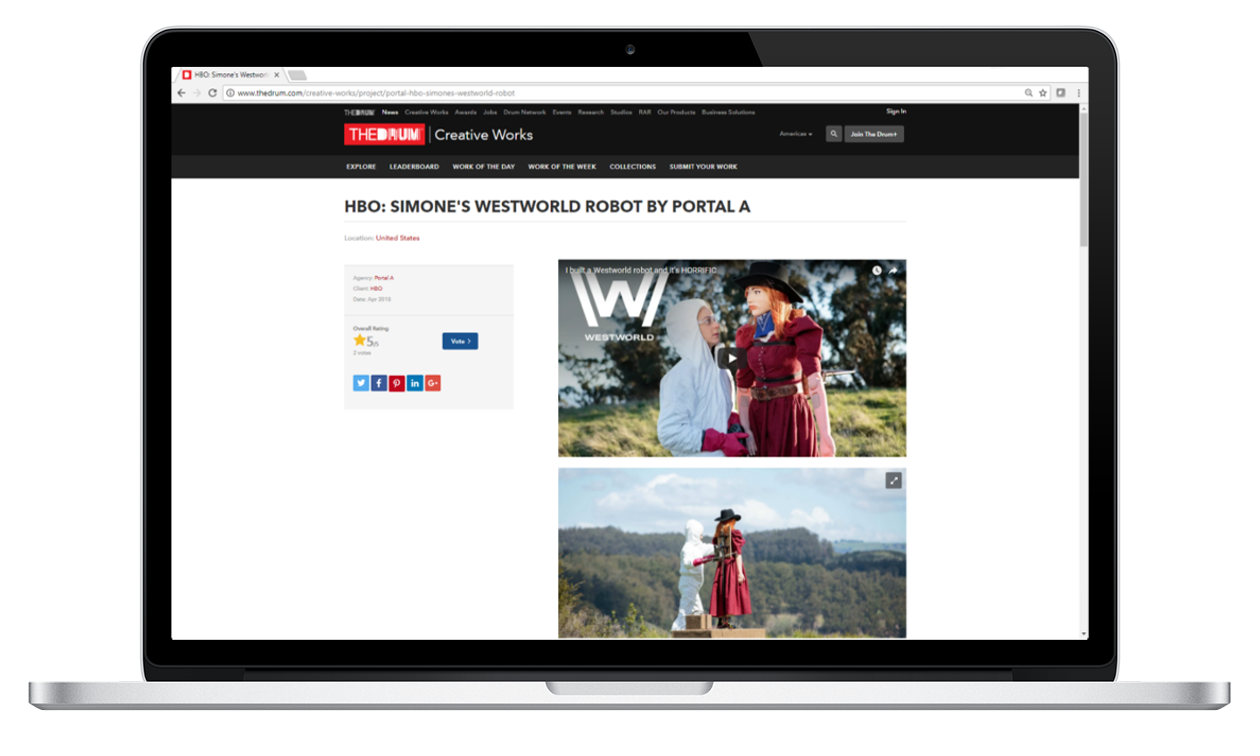 If you could build your own Westworld version of yourself, would you do it? Or, setting aside the moral and philosophical questions, could you do it?
Simone Giertz—scrappy inventor, YouTube personality, famed "Queen of Shitty Robots" and Adweek Creative 100 alumna—decided to give it a shot.
A new 6:30 clip, sponsored by HBO and created with digital studio Portal A, features Giertz hacking a medical doll into a half-baked (OK, barely cooked) version of one of the TV show's lifelike androids. In it, she binges the first season of the series to prep for the mission, before diving into creating a "sim" (with Simone being "Sim-One," thus making her creation "Sim-Two").