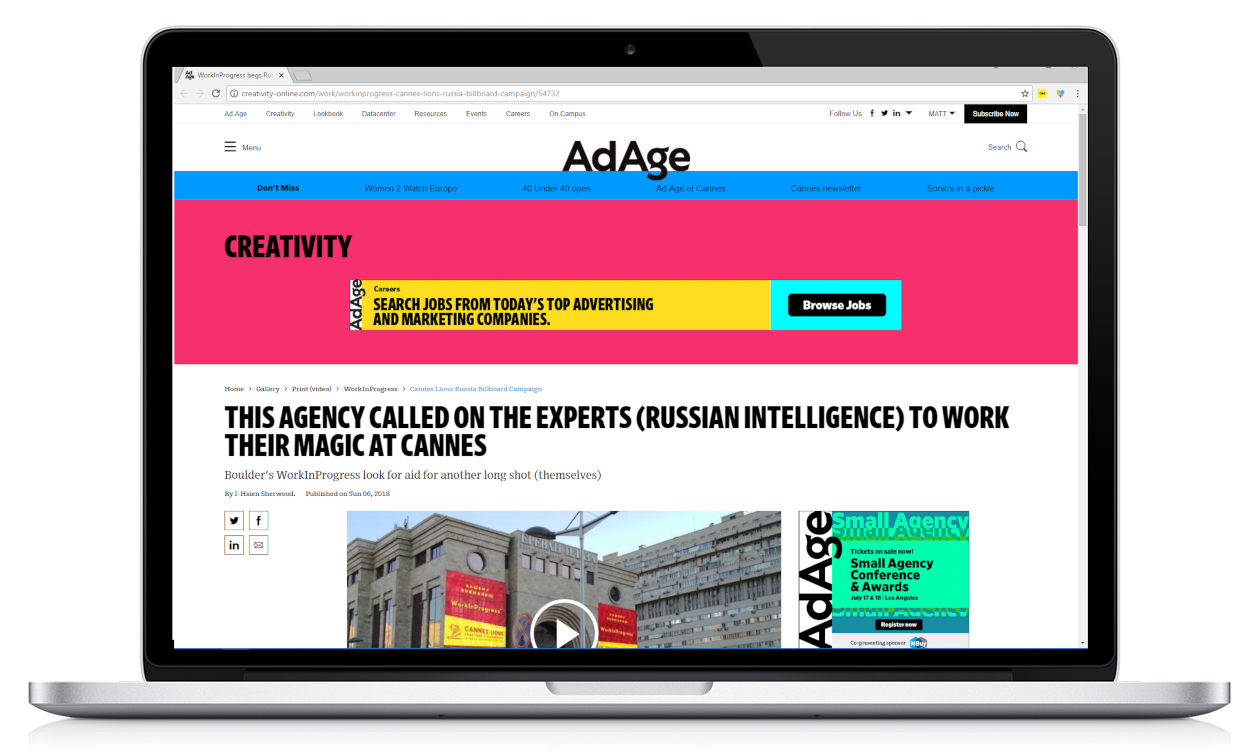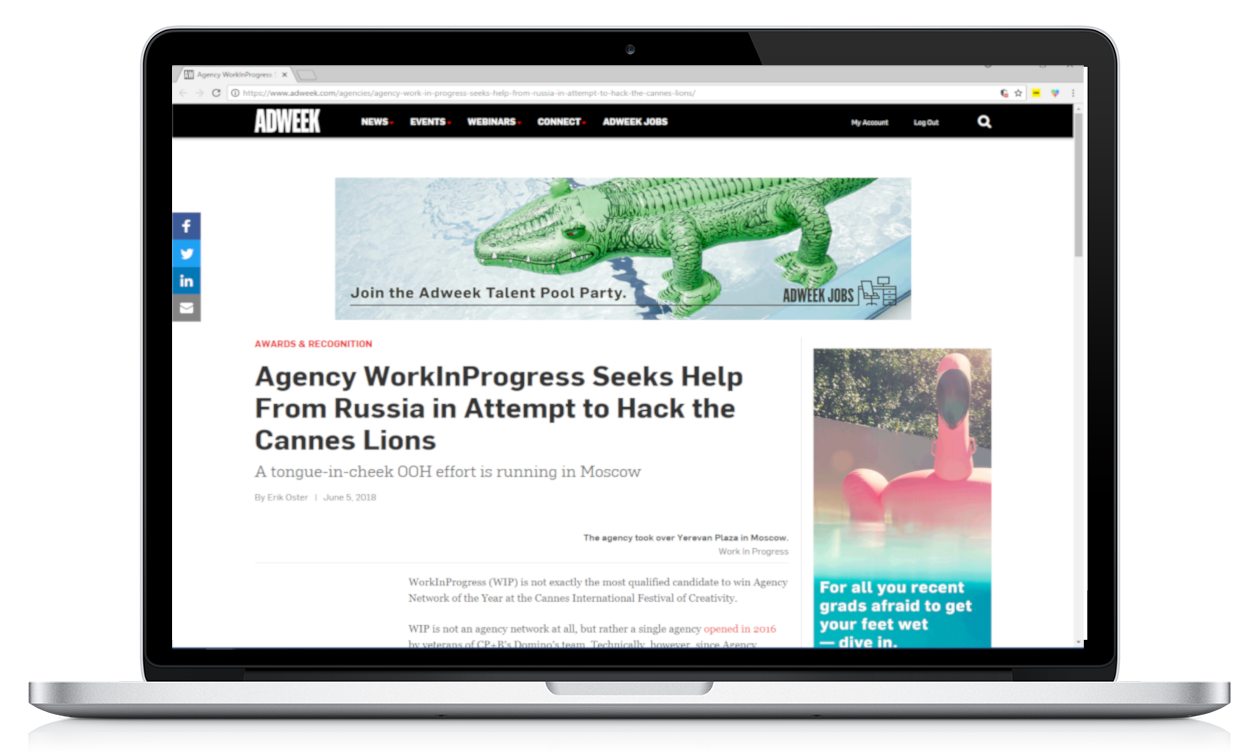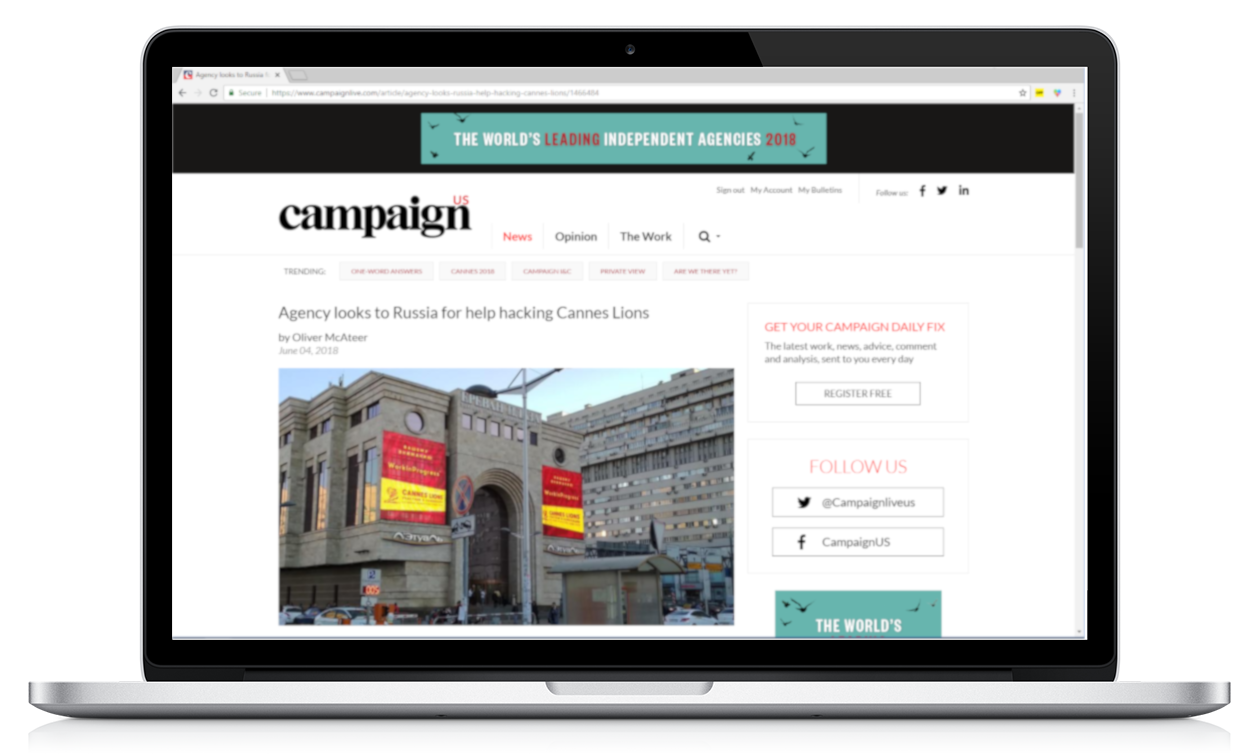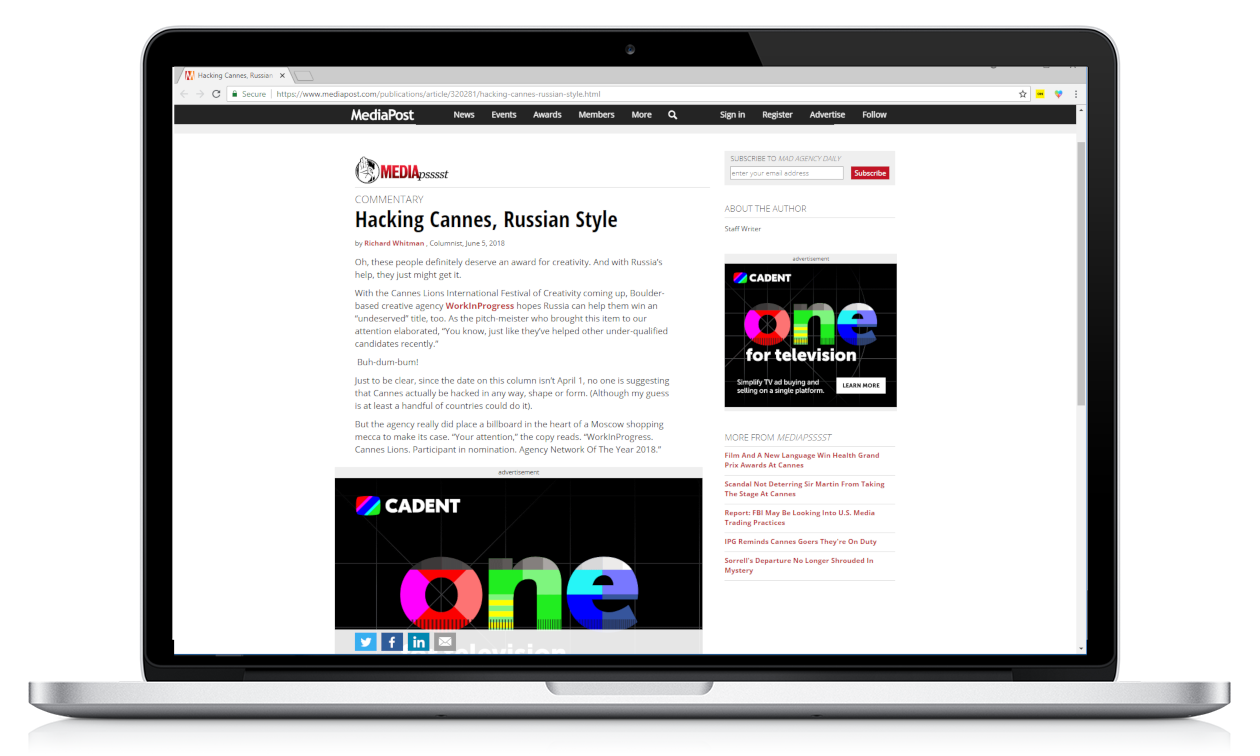 Forget creativity. Forget honesty. Forget nationality, even. When you need world-changing results from a long-shot campaign, talk to the experts with a proven track record of success. You know, in Moscow.
That's what Boulder creative agency WorkInProgress has done. The two-year-old shop wants to win big at Cannes and has its heart set on Agency Network of the Year, despite being a single shop in a single country. But if anyone can put a thumb on the scales in favor of an undeserving candidate, its Russian intelligence.
To reach these admittedly hard-to-find characters, WIP is running billboard ads in Moscow's Erevan Plaza. It's a few miles from the Kremlin, but Putin has eyes everywhere.